Finger Licking BBQ Tour 12.18.22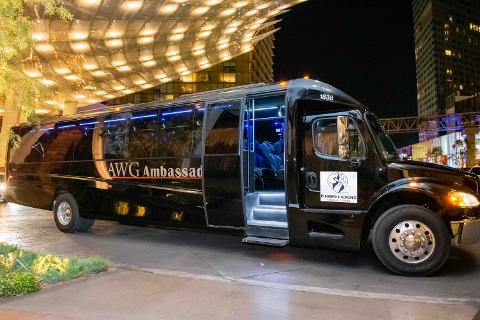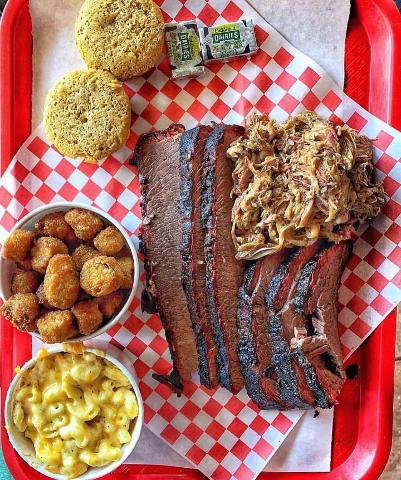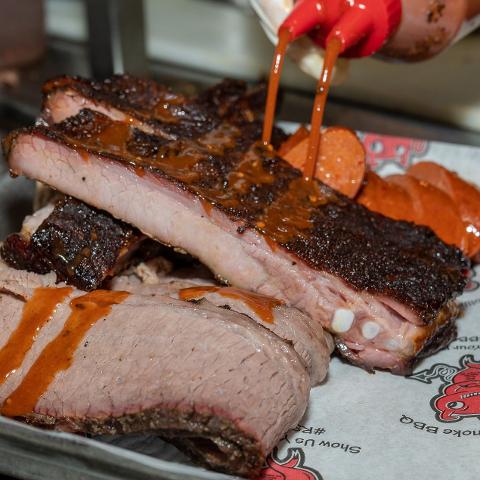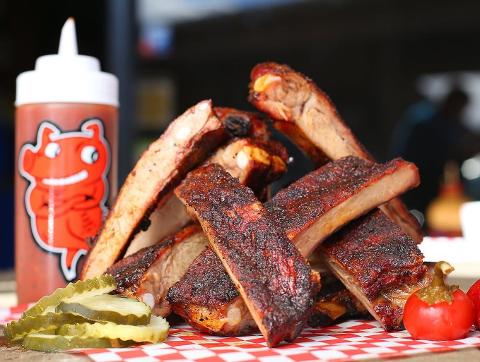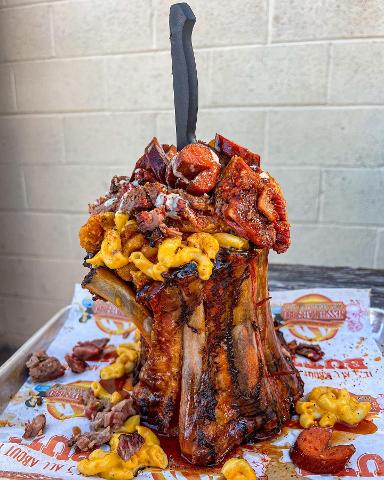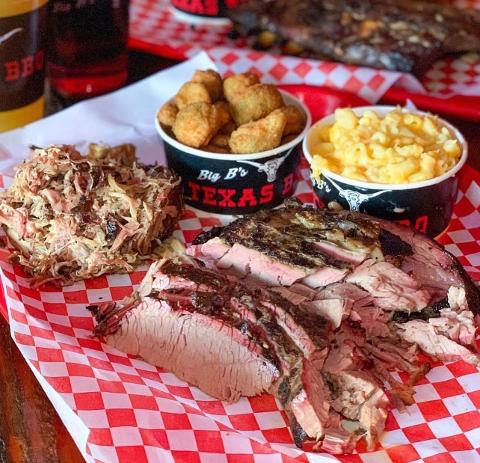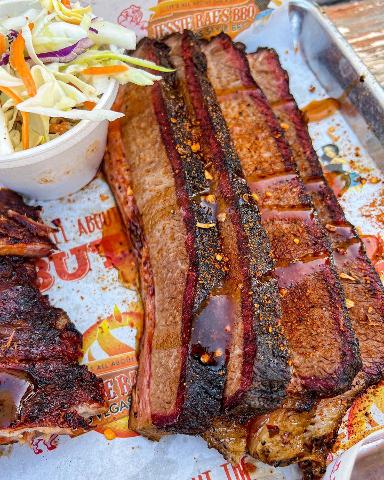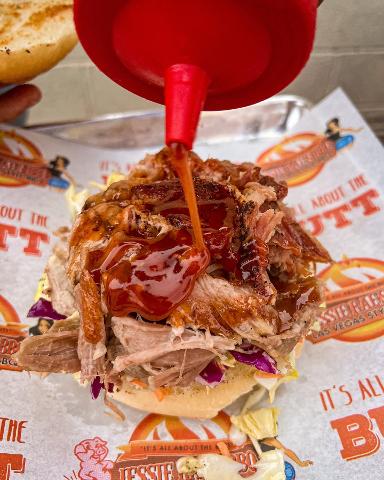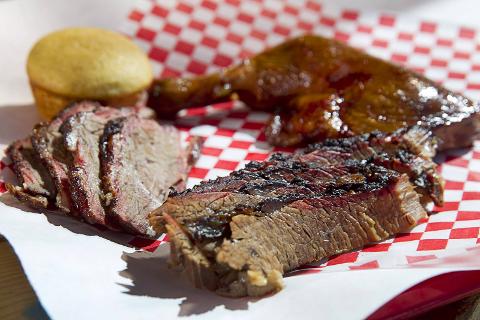 Duration: 3 Hours (approx.)
Location: Las Vegas, NV
Product code: BBQFLFT
Start Time: 5:00 p.m.
Duration: 3 hours
Locations: Rollin Smoke Barbeque, Jessie Rae's BBQ, Big B's Texas BBQ
Beverage: Includes (1) pre-selected beer at each stop.
Transportation: Includes transportation between every stop and back to starting location.
Includes : Gratuities and Highlight Video after event.
Description: On the heels of its sold-out Las Vegas pizza tour extravaganza, Finger Licking Foodie Tours is pleased to present its next specially designed focused food tour on Dec. 18, this one spotlighting the time-honored traditions of smoke, fire, and melt-in-your-mouth barbecue.
Fans of ribs, brisket, pulled pork and the like won't want to miss this three-hour culinary salute to 'cue, which begins at 5 p.m., and takes guests to the three top barbecue joints in Vegas in one stupendous evening, all with immediate seating and VIP service.
The tour includes visits to Rollin Smoke Barbeque, Jessie Rae's BBQ, and Big B's Texas BBQ. At each venue, guests will chow down on a variety of meats cooked exquisitely low and slow, as well as on soulful side dishes. One pre-selected beer is included at each stop.
What's more, guests will get to participate in three behind-the-scenes experiences: a tour of the massive smokers, a butchering demonstration that highlights breaking down large cuts; and a barbecue sauce tasting to discern the differences between styles and flavor profiles.
This unique tour is limited to the first 35 registered guests. Price is $125 per person, which includes all gratuities, plus shuttle transportation, and the gift of a highlight video afterward.
The tour begins at Rollin Smoke Barbeque, which was featured on "Barbecue Paradise'' on the Travel Channel and named one of the "Top Places to Eat'' by the Food Network. It was started by chef and Arkansas-native John Holland, who wanted to bring an authentic taste of hickory-smoked Southern barbecue to Vegas. He more than made good on that, growing the business to five locations in the city now.
Pull up a chair to enjoy the "World Famous'' beef ribs, sliced juicy brisket, pulled pork or St. Louis pork ribs, and crispy-creamy golden corn nuggets.
Then, it's on to Jessie Rae's BBQ, which has racked up awards that include Las Vegas Weekly's Reader's Choice for Best Barbecue'' in 2022, the Downtown Throwdown BBQ Championship in 2014, and the Las Vegas Ribfest Championship in 2015.
Get ready to sink your teeth into spare ribs; pulled pork shoulder; crunchy Lexington Red Slaw; and the unforgettable "Loaded in Vegas, a heap of smoked, pulled Jive Chicken mounded atop mac 'n' cheese.
The final stop is Big B's Texas BBQ, where owner and Texas native Brian Buechner regularly drives back to his home state to haul wood back for his smokers.
You'll taste that attention to detail first-hand in the baby back ribs, tri-tip, and mac & cheese.
No wonder Big B's won for "Best Dry Rub BBQ" by Vegas Food & Fun in 2022, and was named one of "The Best BBQ Joints in Town'' in 2021 by WhereTraveler.